I am cheating, by writing this review after I already bought a FB (full bottle, not Facebook!).  After loving a scent, one can be a little biased.  However, because my bottle is the size of some generous samples (25 ml), I'll pretend like I'm still sampling. Nobody has to know any different. 😉 Golden Cattleya is a fragrance that was made by Ellen Covey as part of the Orchid Scents series.  Ellen owns the Olympic Orchid orchid nursery in the Pacific Northwest (USA), and transferred her passion for the orchids she tends to, to this quality perfume house (can you tell I like this scent?).  Apparently, orchids cannot be, uhm, "put" in perfume (to put it in expert terms, of course), which makes her even more of a talented perfumer in my books.  I have read a few reviews on the different perfume community forums claiming that she captured the fragrance of a particular orchid perfectly.  This then means, that my babble about notes will be absolute rubbish, but never mind.  I have never smelled an orchid, so we'll have to do with with my limited knowledge for now. I have never read her description of this scent until now, but I must say – that mention of sunshine is appropriate: The scent of this orchid is pure gold – narcissus, daffodil, orange fruit, orange blossoms, honey, pollen, and cream soda combine with amber-tinged resins and musks to create a warm and long-lasting aura like late afternoon sunshine. This is not your usual sweet flowery orchid scent!    
Opening:  What is that yellow goodness?  I see an edible yellow creamy flower infront of me; there's a gourmandy sweetness that is probably the honey.  Some have said that this is the honey scent for honey haters; I don't care who it's for  – it is scrumptious. Some may find the opening too sweet (I doubt it), but for me this opening is HAPPY.  There is joy dabbed onto my arm, and I'm confused as to how she managed to capture and bottle such an emotion. The bright yellow honey opening softens to become a creamy yellow satisfaction – like the calm bliss after meditation (please let me find more synonyms for "happy" soon).  It's almost as though Ellen realised that too much happiness can be draining, and slightly diluted it to become a constant emotion that just fills you with a much more peaceful and confident …. "happiness" (sorry, no thesaurus near me.  And I'm too absorbed in this perfume to google anything!).  The new confident but soft flower that shows up after the opening, is dripping with a few dewdrops of a caramel honey, but it's not too sticky to become cloying, as there is a green stalk that prevents this flower from becoming a barbie-like pink juice (Did I mention the juice is also yellow? What fun!).   This part wafts beautifully through the day, making you go "Ooh! What's that?? Oh, oops, just me."  This stage of the fragrance reminds me of Audrey Hepburn in a way.  I could see her wearing this during her fun goofy days – her beauty is very understated, but once you notice it, by GOD do you notice it!  I never understood the hype, until I watched a movie with her in it.  Her eyes! The purity and innocence in the moments where she smiles is something that will stay with me forever.     I'm supposed to be explaining all the notes and how the drydown is, but I just cannot.  "If it ain't broke don't fix it" – and if it's perfect, don't analyse it.  Some things are purely beautiful, and (okay I'm getting emotional now) just should not be described as being anything other than a work of art that carries a little piece of spirit/soul/energy in it.  Just as the photographer in me cannot describe why Audrey is beautiful through analysing her features, I cannot explain the beauty of Golden Cattleya by listing its notes or how they react to each other.  The joy I feel is something that is a gift, from Olympic Orchids to me.  Would you question someone if they gave you a button to make you happy, or simply enjoy it with all the gratitude in the world?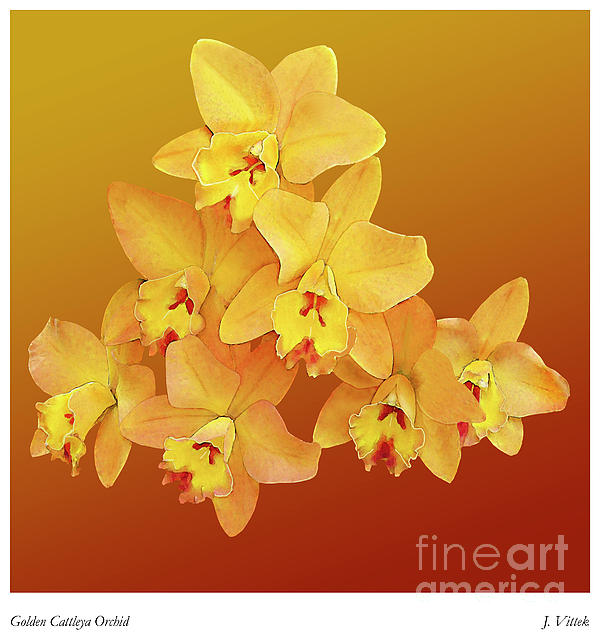 I sincerely hope you will try this little bottle of gold one day, and that it will provide you with the burst of spiritual caressing it does for me.  Ellen sells sample packs on her website, so you really have no excuse.